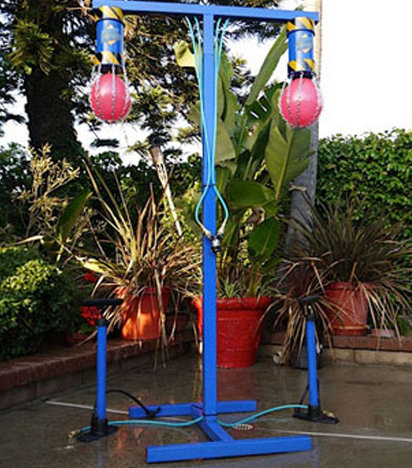 Hydro Blaster Water Balloon Game
If you're looking for an exciting, wet and wild way to have fun in the hot summer sun, the Hydro Blaster Xtreme is your answer! Designed for two players, the Hydro-Blaster Xtreme combines the exhilaration of a dunk tank with the thrill of a water balloon fight, but
the best part of all is that its safe for participants 3yrs and up, so everyone can join in the fun!
As the two opponents face off against each other, its a race to see who can pop the others balloon first. Pump fastest and stay dry but pump too slow and get drenched with up to one gallon of water. It's perfect for parties, school events, team-building or just because, and will provide non-stop fun for kids AND adults!
Comes with 35 Balloons. Ask us about purchasing more.